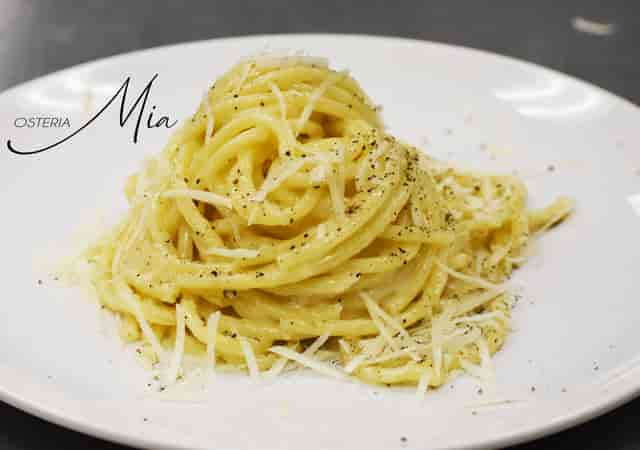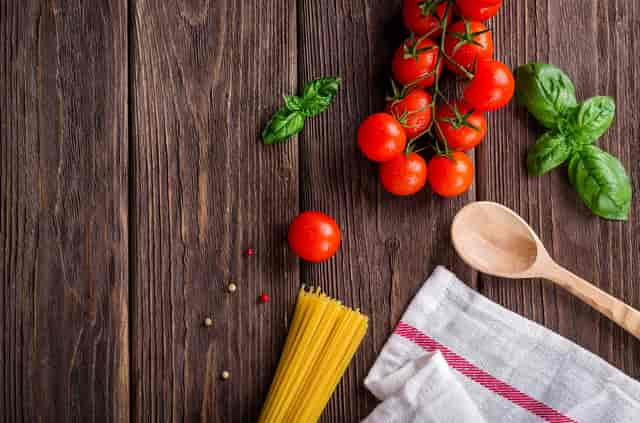 About Us
About Osteria Mia
Osteria Mia will be a full service Italian inspired restaurant and wine bar. Our motto is, "Old country meets new school Italian. Our menu will feature a mixture of classic Italian dishes incorporating local flavor and modern dishes utilizing ingredients classically found in Italian cuisine. We will feature numerous small plates as well as a build your own charcuterie and bruschetta board where guests can pick which cheese, meat and bruschetta they would like on the board. We will have a rotating menu of hand-made pasta and select dried pasta. There will be plenty of vegetarian, vegan and gluten free options as well. We have an imported Italian wood fired pizza oven and will showcase Neapolitan style pizza utilizing our house made mozzarella, pizza dough and tomato sauce. Osteria Mia will offer daily entrée specials such as whole roasted fish, duroc pork chops, wood fired whole chicken and wine braised short ribs.

The bar at Osteria Mia will feature an extensive Italian wine selection as well as local Arizona wines and a few other varietals from around the world. We will also have a great selection of craft beer and specialty cocktails. We plan on having an extensive wine by the glass list, which will also offer half priced glasses of wine during happy hour. There will be wine flights available, where you can sample 3 different types of wine. 

The building itself will have an inside and outside bar with roll-up garage doors. The westward facing side of the building will have a retractable glass wall that will completely open up to our patio which will wrap around both sides of the building. The décor will keep with the theme of old meets new. This will not look like your typical Italian restaurant. Think of old school damask wall paper with spray painted Banksy style graffiti. Reclaimed wood blending into modern subway tile. Unique light fixtures and modern art. 

Osteria Mia will be owned and operated by Mario and Kayla Rana. We most recently helped our family open all 4 locations of State 48 Brewery. We have been operating restaurants in Arizona for the past 12 years. Mario is a classically trained chef, specializing in Italian cuisine. He grew up in family owned Italian restaurants and even worked in Chicago as a chef in 2 of the best steakhouses in the city. His family immigrated from southern Italy in the 1950's and has owned Italian restaurants and pizzerias in NYC since then. His grandparents moved to Arizona in the 80's to open Angelo's Italian Ice and Gelato, which is still going strong. His family moved out here in the late 90's to open restaurants. Kayla brings the front of house expertise and wine knowledge. She has worked every position in restaurants for the past 18 years. Mario will be heading the kitchen and Kayla will be operating the front of house, so please say hello when we open, which should be late 2019.